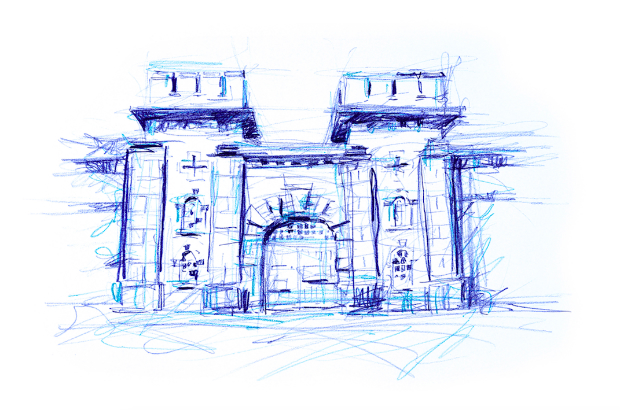 Did you know that HMPPS is the largest single employer of Forensic Psychologists in the UK?
They employ over 500 psychologists to do some of the most interesting, rewarding and impactful work in their field working with ex-offenders and people in prison.
HMPPS psychologists deal with complex work in an environment like no other: helping individuals go onto lead better lives and helping their organisation to strengthen its rehabilitative ethos. Whether dealing with first or frequent offenders, psychologists look to understand the full story of the people in our care and help build a positive culture.
Finding the story inside
Watch how 3 psychologists evaluate artwork that represent offenders, to explore the real story behind the people in their care.
"As psychologists one of the things that we can do is we can help people to see a way in which can change and have a better future for themselves." - Georgia Barnett
Watch Georgia's story
Georgia is a psychologist in a senior management position; we asked her to look back at an interview she did 7 years ago talking about her role, and to reflect back on her experiences since then.
In this video, Georgia talks about the focus people working in prisons have on developing a more rehabilitative culture in prisons, and "psychologists are really at the forefront of that."
Watch Sagheer's story
Sagheer Hussain, a Psychology Cluster Lead, is responsible for managing a team of psychologists who deliver a range of services across a number of prisons.
We also asked him to take a look back at an interview he did 7 years ago talking about his role, to see how his career as a psychologist has evolved and developed over the years.
"If you really want to make a difference in people's lives, join the prison service. It's a fantastic place to work." - Sagheer Hussain
Why work for HMPPS?
As the largest single employer of psychologists in the UK, HMPPS provide more career routes and broader options than most other organisations for forensic psychologists but also other types of practitioner psychologists.
HMPPS psychologists work in headquarters, prisons, and community (probation) settings, and in specialist or generalist roles across the country. HMPPS Psychologists are at the forefront of professional innovation and development; for example they are the first to develop and offer a British Psychology Society (BPS) accredited forensic testing qualification.
To find out more about working at HMPPS as a psychologist, please visit our recruitment website.