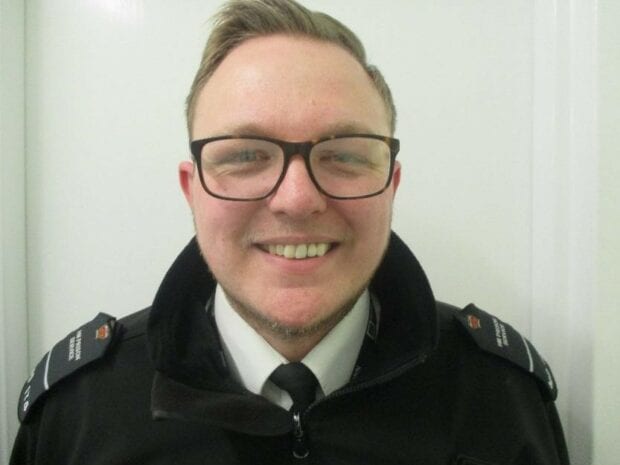 Gavin Rowe, Equalities Officer spoke to us about beginning his career in the Prison Service as a member of the LGBTQ+ community, his experiences within his role and his aspirations for the future.
I would never say that I have been in the closet or hid my sexuality from anybody, as I've never felt the need to. However, when I joined the Prison Service in 2018 there was a part of me that started to question how open I was actually going to be in the prison.
From the outside looking in, it's hard to imagine what the environment is going to be like. But, I think if you did a survey on the general public the consensus would be that prisons are male dominant environments and that if you're different from the norm you're going to be an outcast. Don't get me wrong, there are times when you need to find that inner alpha and act outside of your normal character as that's the nature of the job, but for the majority of the time it's not. It's actually more about creating an environment where staff role model the skills and behaviours the men need to be reintegrated into the community and hopefully reduce reoffending.
On my first day, before we were sent to training college, I remember 11 of us being sat in a classroom in the prison and we were asked by our mentor "what's your biggest fear about the job?" Most people had the same sort of response around staff assaults and fights. Whereas mine was, "as a gay male officer am I going to fit in as I bet there aren't many others". My mentor's response couldn't have been further from my expectation. He simply said, "there are loads of LGBT staff in the prison service, don't worry". Since then I knew that it was ridiculous to question myself about being openly gay at work, not just with staff but with the prisoners as well.
When working with the prisoners I've found that being open with them has worked in my favour. It's helped me to build trust with the men and has enabled me to get the best out of them. They know they can rely on me to be honest and manage their expectations whilst still respecting professional boundaries. Being an openly gay officer has helped LGBTQ+ prisoners feel comfortable to be themselves and be open about their sexuality. This is vital to the men as this helps us to support the prisoners as best as we can whilst they are in custody.
I'd like to say that there are very few challenges still faced by LGBTQ+ people, but realistically that will never be the case. Not just in the prison service but in every workplace, school and in the community. I think what's paramount in today's society is that people are able to be themselves and be respectful of those who follow different paths. I'm really passionate about making education and opportunities available to share the lived experience of the LGBTQ+ community and want to continue to do this in my career as a prison officer.
To find out more about beginning your career in the prison service, visit our website.