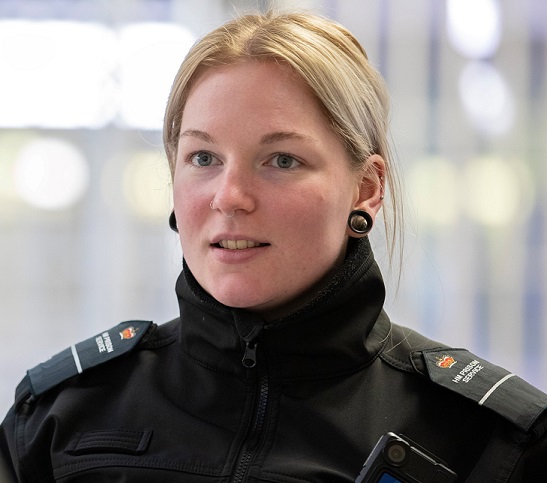 What's it like as a woman working in a prison?
 This International Women's Day, we caught up with 23 year officer Tonkin who's been a prison officer for the past 5 years. Here's what she had to say about her role and what she enjoys about it.
I decided to become a prison officer because of how much of an active role it is. For me, I didn't want to be sat doing a 9 to 5 office job.
When I first joined the Prison Service, I was just 18 years old so I used to worry about my gender and being so young. But I get a lot of respect.
I think a lot of people have the impression that being a prison officer is a man's job, but it really isn't. I'm 5ft 5 inches, about 10.5 stone and I have no problem walking around the landings and talking to prisoners. I've been working in a men's prison for the last year.
Day-to-day life as a prison officer
Just because women tend to be smaller, it really does not make a difference to the day-to-day job. I also think being a woman can help to diffuse some situations. I'm part of a specialist team that responds when there are challenging situations in the prison. Although these are rare, it shows that being female doesn't disadvantage you.
Having a good sense of humour and good communication skills will get you through anything in this job.
Development and progression opportunities
Becoming a prison officer is the best thing I have done and there are loads of opportunities to develop. I have been training to become a Control and Restraint (C&R) Instructor to teach new and existing staff C&R techniques. And, I've had a lot of support from management progression-wise. When a position becomes available, I'm moving up to be a supervising officer.
I have made some really good friends in the Prison Service, and my colleagues have become like a big family.
Working in a prison is really not as scary as you may think! If you're thinking of applying, I'd say 'go for it', it's a very rewarding job.
Find out more and apply today

If you've been inspired by officer Tonkin's experience, visit our website to find out more about working as a prison officer and apply today.