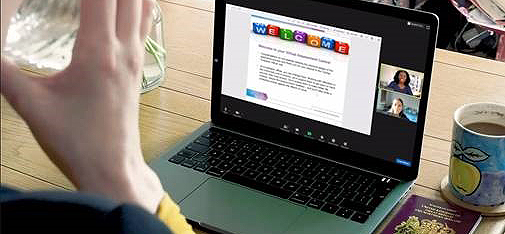 Covid-19 has brought challenges to the way we run our prison officer Assessment Centres, with the restriction on travel, and because of social distancing measures, not as many candidates are able to attend each day. Therefore, from January 2021, our face-to-face Assessment and Recruitment Centres (ARCs) are changing to Online Assessment Centres. They will run on an online platform so we can continue to recruit and select our future prison officers, whilst keeping everyone safe.
This means that you can attend the same Assessment Centre you would've travelled to previously, from the comfort of your own home.
What should I expect at the Online Assessment Centre?
Elements of the ARC have been replicated into a digital programme so that candidates can be assessed in the same way and to the same standards we use in our face-to-face centres.
Prior to your assessment date, you'll be sent a link to an online platform where you'll access your Online Assessment Centre. The session will begin with an introductory briefing where you'll be given information about the day - this is your chance to ask any questions you may have. There will also be a debrief at the end of the day for any remaining questions and for you to have the chance to feedback on your experience.
The Online Assessment Centre will be roughly broken down into the following assessments:
English Test (30 minutes)
Numeracy Test (5 minutes)
Role plays (35 minutes)
Interview (30 minutes)
You'll complete your fitness and medical test separately at one of our allocated centres whilst going through your pre-employment checks, also known as vetting.
How do I prepare for the interview?
No specific preparation is required, but you might find it helpful to consider why you would like to be a prison officer and reflect on your strengths before attending the online assessment day. We're interested in finding out what motivates you to work in the prison service.
When you're selected to attend an Online Assessment Centre, we will contact you with useful information and guidance on how to best prepare.
What should I have with me when I attend the Online Assessment Centre?
You'll need to have the following documents ready with you on the day of your online assessment:
     Proof of right to work
     Proof of ID
     Proof of address
Please refer to your invite email for guidance on which documents are acceptable. This will help to ensure that your pre-employment checks are completed as quickly as possible, if you're allocated to a vacancy.
Please note that if you've applied under a merit recruitment campaign, your documentation will be checked, but you will not progress through to pre-employment checks until you've been allocated to a vacancy. For more information on merit campaigns, take a look at our vetting blog post.
What happens if I fail the online assessment?
If you are unsuccessful and would still like to become a prison officer, you'll need to wait six months before you can reapply for the same or a different prison.
You'd might also like to take a look at other roles within HMPPS, such as the operational support grade job, where you'd play a crucial part in keeping prisons safe and running smoothly.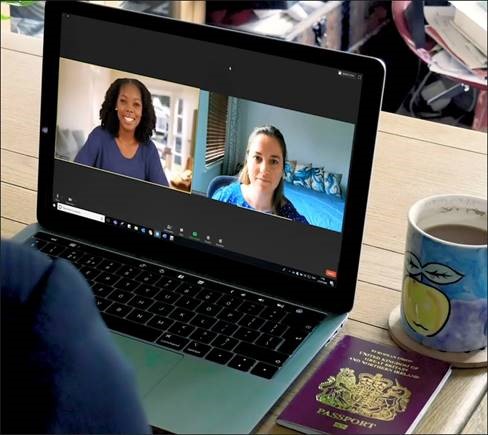 It's really important that Her Majesty's Prison and Probation Service (HMPPS) continue to be able to recruit prison officers, to ensure the safe and effective running of our prisons.
We hope introducing this online assessment process will help to keep the prison officer recruitment process as smooth and efficient as possible during these changeable times.
We're always keen to hear feedback to improve our recruitment and assessment processes. If you attend an Online Assessment Centre, you'll have the opportunity to tell us how you found it. As this is a new process, your feedback will be invaluable in helping us to improve.
Find out more about becoming a prison officer on our recruitment website.