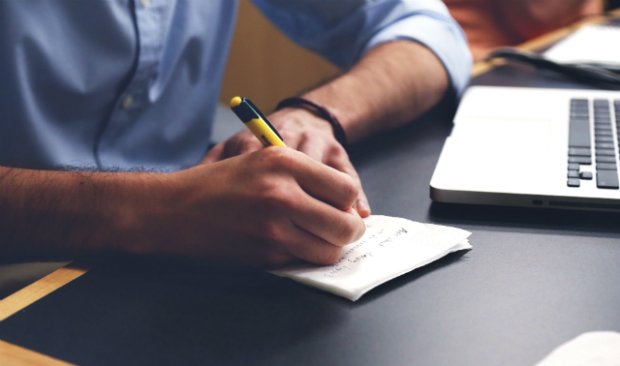 This blog provides potential applicants to the prison service with real-life stories from prison staff, and useful information on the recruitment process.
We're incredibly pleased that within the first few months of the blog's launch, we've received over 150 comments. However, this also showed us that there's a need to answer some commonly asked questions, mostly around vetting.
HMPPS pre-employment checks (vetting) on average can take around 12 weeks to complete. We know that's not short, and many applicants have a lot of questions about what happens in the meantime.
Therefore, this blog post will contain all the information we're able to provide on vetting in one place. We may update this blog post depending on how many further queries we receive on vetting.
How long does vetting take?
Due to the extensive nature of security and pre-employment checks we need to make for someone to become a prison officer, vetting can take on average 12 weeks to complete.
We do have processes in place to ensure that vetting is prioritised for prisons that are short staffed. So, vetting for those prisons may take less than 12 weeks as long there are no other delays (more information on possible delays below).
When does vetting start?
Vetting starts after you've:
passed your Recruitment Assessment Day (RAD) and provided your correct identity documents
been given a provisional offer of employment (as opposed to being held on a merit list)
accepted your provisional offer of employment
submitted your online pre-employment onboarding forms
What is the 'merit list'?
It's effectively a waiting list for a job vacancy. You may be placed on a merit list (also known as a reserve list) if the prison you've applied to has a high-level of competition or limited vacancies. The list is ordered based on performance at the RAD. So, you may not be guaranteed an offer even if you've passed your RAD, and vetting won't take place until you've been offered a job (as detailed above).
You'll remain on the merit list for up to 12 months after the date you passed your RAD, as this is how long your RAD accreditation lasts. It's worth bearing in mind that you only need to have been offered a job within those 12 months before your accreditation expires - you don't need to actually be in post.
How can I avoid delays with vetting?
1) Bring the correct and complete documents with you to your RAD
Incomplete or incorrect documentation is a common cause that delays vetting, so make sure you follow the documentation instructions carefully.
If you don't bring your correct or complete documents to the RAD, your application won't automatically progress onto the vetting stage and instead you'll need to bring your documents into the prison you've applied to and get them validated, which naturally causes delays.
You'll receive email and text communications 48 hours prior to your RAD to remind you what documents you need to bring. You'll also be sent a copy of the Pre-employment Screening Guidance.
2) Complete your documentation correctly and as soon as possible
When you're requested for information, make sure you respond as quickly as possible. The sooner you correctly complete your forms, the sooner the vetting team can start the pre-employment checks.
3) Get in touch with the Vetting Action Team
If you're unsure about what documents are acceptable or have any other questions, the Vetting Action Team will be able to help - their details will be provided in an email to you.
What happens after vetting?
Once your pre-employment checks have been completed, you'll be contacted by a member of the HMPPS recruitment team with a verbal offer of employment which you'll need to either accept or decline verbally. They'll agree your start date with you and book you onto your Prison Officer Entry Level Training.
You'll then receive your formal written offer of employment, containing you contract and terms and conditions, which you can then accept online.
How do I tell when I've passed vetting?
You'll be able to tell if you've passed vetting by logging into your online applicant portal and seeing if your status has been updated to say that pre-employment checks have been successfully completed.
I'm worried about how long it's taking for my vetting to complete. Who can I talk to?
As mentioned, vetting can take around 12 weeks to complete so don't be too worried if you're approaching this timescale as this is normal.
However, if you've been waiting longer than this time you can get in touch with the Vetting Contact Point (VCP) at the prison you've been allocated to. You need to ring through the main prison number and ask to be put through to the VCP, or alternatively the People Hub.
However, it's important to note that you can only request an update if you've been in pre-employment checks for more than 6 weeks. If you phone earlier, they won't be able to provide you with an update.
I already have Security Clearance from my current/previous job. Will this help to speed up the vetting process?
This depends on which prison establishment you've applied to. If you've applied to a Youth Estate or a High Security (Category A) prison which requires a Counter Terrorist Check (CTC) or Disclosure and Barring Service (DBS) checks, then yes it can help to speed things up for those checks if you've already had them done.
You should provide details of these checks on the pre-employment onboarding forms.
However, we're not able to use these in place of the standard pre-employment checks around health, employment history and criminal convictions etc. These checks would still need to be completed, and vetting on average can take around 12 weeks.
Do you contact my existing or previous employers for references during vetting?
We don't necessarily need to contact your existing or previous employers for references during the vetting process. Our employment references are done via the HMRC process, which involves checking your declared employment details against the HMRC system to see if you are/were paying NI and tax during the corresponding dates in your employment history.
If we're not able to confirm this via this route, we would then approach your existing/previous employers for full references.
When should I resign from my current job?
We always recommend you don't hand in your notice with your current employer until you've received confirmation that all pre-employment checks have been completed and you've been approached to discuss a start date. We will happily work around a candidate's notice period when organising a start/training date.
If you have more queries about the stages in the recruitment process, you can find a summary of the candidate journey on the Prison Officer Recruitment Portal.

You can also find out more information on the prison and probation jobs website.