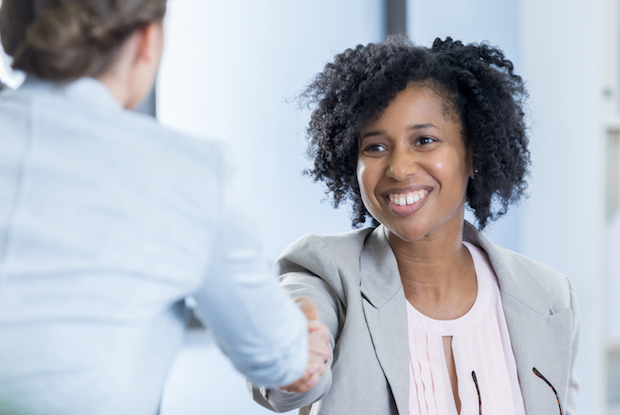 We're constantly improving our recruitment process so we can make it more efficient and effective for our applicants. We're changing the Recruitment Assessment Days, also known as RAD, to the Assessment & Recruitment Centre (ARC).
This will only affect new applicants who've applied from the 15 October 2018. Anyone who has applied before this date will still be invited to a RAD once they've passed the initial online tests.
Some things will remain the same, as the ARC will still assess whether you have the abilities, behaviours, strengths and fitness to become an effective prison officer.
This blog post will outline the most important changes from the RAD to the ARC.
What should I expect at the Assessment & Recruitment Centre?
The ARC will begin with an introductory briefing session where you'll be given information about the day - this is your chance to ask any questions you may have. There will also be a debrief at the end of the day for any remaining questions and for you to have the chance to feedback on your experience.
The ARC will be roughly broken down into the following assessments:
     Medical Assessment (15 minutes)

     Fitness Test (30 minutes)

     English Test (30 minutes)

     Numeracy Test (5 minutes)

     Role plays (35 minutes)

     Interview (30 minutes)
What changes are happening?
Introducing an interview
We're now introducing a one-on-one interview at the ARC. This is a strengths-based interview and will last for 30 minutes.
We want to know why you want to be a prison officer, what your strengths are and what interests you, rather than assessing your past-experiences. We'll also assess your ability to speak and understand English as this is a Government requirement in public-facing jobs.
Receiving your results
Previously, it could take up to 5 days for you to receive your RAD results. Now, you'll know whether or not you've been successful or unsuccessful at the end of the assessment day.
You'll then be emailed with a breakdown of your results in due course.
Ordering your uniform
We actually get asked about uniform a lot on this blog. Before, you'd only order your uniform nearer your start date. Now, you'll fill out your uniform form at the ARC because you find out immediately whether or not you've been successful or unsuccessful on the day.
This also gives you the chance to ask the assessment staff any questions you may have about uniform.
How do I prepare for the interview?
No specific preparation is required, but you might find it helpful to consider why you would like to be a prison officer and reflect on your strengths before attending the ARC. We're interested in finding out what motivates you to work in the prison service.
What should I bring with me to the ARC?
You'll need to bring the following documents with you on the day of your ARC:
     Proof of right to work

     Proof of ID

     Proof of address

     Completed pre-fitness health questionnaire
Please refer to your invite email for guidance on which documents are acceptable. This will help to ensure that your pre-employment checks are completed as quickly as possible, if you're allocated to a vacancy.
Please note that if you've applied under a merit recruitment campaign, your documentation will be checked, but you will not progress through to pre-employment checks until you've been allocated to a vacancy. For more information on merit campaigns, take a look at our vetting blog post.
Will I still have to do a medical assessment?
You'll still be required to take part in a medical assessment carried out by a trained nurse to check that you're safely able to take part in the fitness test during the ARC. The medical assessment will involve an eye test, a hearing test and a basic health screening (including blood pressure check). This is the first part of a two-stage health screening.
The second stage is an online health questionnaire which, depending on your responses, could lead to either a face-to-face or telephone appointment to discuss any disclosed medical conditions.
What happens if I fail the ARC?
If you are unsuccessful at your ARC and would still like to become a prison officer, you'll need to wait 6 months before you can reapply for the same or a different prison.
You'd might also like to take a look at other roles within HMPPS, such as the operational support grade job, where you'd play a crucial part in keeping prisons safe and running smoothly.
For more information on the ARC, please go to our recruitment website.