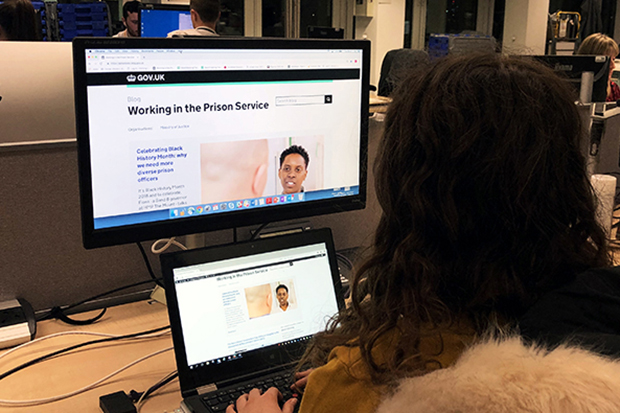 We launched the Working in the Prison Service blog about a year ago back in December 2017 and since then we've received over 1,000 comments. This is fantastic and we're glad to see so much conversation happening on the blog. However, we also noticed that some of the same queries were frequently coming up.
So, we've produced this blog based on the top 10 most common questions you've asked us over the past year.
1. Where's the nearest POELT centre to my home?
We get asked this question a lot, but we don't give out specific locations. This is because, for your Prison Officer Entry Level Training, HMPPS uses multiple training venues around the country and allocate you to ones that have available spaces.
This means you may not be at the training centre that's closest to your home.
But, we always try to take into consideration where you live, the prison you've applied to, and your personal circumstances. If you're placed a bit further from home, then we arrange residential accommodation for you Monday to Friday, and you're back home at weekends.
If you have any concerns, please raise them with our recruitment team at the stage they call you to discuss your start and training dates.
2. I'm attending my POELT on residential. Can I leave items in the room over the weekend and are there cooking facilities?
Depending on where you're doing your POELT, you'll need to speak with the accommodation (either the residential training centre or hotel) to find out if there is any storage.
In terms of meals, there should be a cafeteria where you can buy lunch. Accommodation should also provide basic cooking facilities but, if you want to be sure for your specific residential, please speak with your mentor who you'll meet during your first week at your allocated prison.
3. The last 2 weeks of my POELT will be over Christmas, how will this affect training?
Usually our POELT colleges do not run over the Christmas period. Your prison will let you know if this is the case and what arrangements will be in place for you during this period.
4. Can I transfer my ARC accreditation to another prison?
Yes, you can transfer a live Assessment & Recruitment Centre (ARC) accreditation to more than one prison application by calling the Recruitment Contact Centre on 0845 241 5358.
Once you've been given a provisional offer from 1 of the prisons you've applied to, you'll then be withdrawn from all your other applications.
If you decline this offer, then you can ask the recruitment team for your other applications to be left live.
Please be aware there's no guarantee that because 1 prison had offered you a position that you'll automatically be offered a position at the other prisons you've applied to straight away, as this all depends on vacancies and your position on the merit list.
How do I transfer my ARC from an adult prison to a Young Offenders prison?
After passing your ARC, you'll need to pass additional assessments in order to work with young people. This will involve taking 2 extra role plays and additional interview questions at a separate ARC. Please apply for the relevant vacancy and contact the recruitment team to inform them that you've already passed the adult parts of your ARC.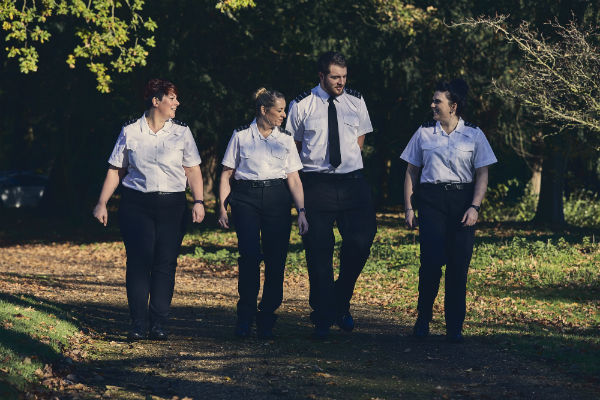 5. When and how do I order my uniform?
You'll be asked to fill in your uniform request form at your ARC.
6. When will my probation start?
The probation period for a new prison officer lasts for 12 months and it starts at your prison, 1 week before you attend your POELT.
7. What's the difference between a merit campaign and a pass campaign?
Pass campaigns and merit campaigns both have merit lists, which you can remain on for up to 12 months. Once these 12 months expire you'll need to re-apply again.
The reserve list is also known as the merit list.
Merit campaigns
You'll be allocated a vacancy in order of merit, based on your performance at the ARC. This means no candidate will be allocated a position until all candidates have completed their ARC, or by the closing date of the campaign. Please note that assessments run for 8 weeks after the campaign closing date. Once you're allocated a vacancy, you'll then begin pre-employment/security vetting checks.
Pass campaigns
You'll be allocated to the next available vacancy and then you'll begin your pre-employment/security vetting checks.
8. I'm on a merit list, why is the job still up and why is the prison still recruiting?
We run ongoing recruitment in prisons where we need to maintain a merit list to meet our recruitment requirements. The recruitment process can be lengthy, with vetting taking about 12 weeks, so we need to ensure that we have sufficient candidates to meet current and future recruitment needs, which we can do through a merit list.
Recruitment campaigns won't close until all candidates have finished the assessment process so that HMPPS can confirm the order of the merit list, since job offers are based on your score at the ARC.
So, even though you may be on a merit list, this does not necessarily mean that all vacancies at a prison have been filled yet. Once the merit order is confirmed, we'll start making job offers as vacancies become available throughout the 12 month period.
9. What do I wear for training?
You'll be given your uniform before your first day at your prison. You'll wear your uniform during the training, and if you're attending your training at a residential you can wear your own clothes during your own time.
You will be supplied with any extra clothing/protective equipment as required throughout your training.
Your uniform will need to be kept smart throughout your training.
10. What happens if I fail my...
Online test
If you've failed your online test you're more than welcome to apply to other prisons but will need to wait a minimum of 2 months before re-applying to any prison.
ARC
If you're close to the pass mark on your fitness test, you'll be contacted and invited back to try again. However if you've failed any other element of your ARC you'll now need to wait 6 months before reapplying for either the same or a different prison.
Meanwhile, you might also like to take a look at other roles within HMPPS, such as the Operational Support Grade (OSG) where you'll play a crucial part in keeping prisons safe and running smoothly.
Pre-employment/security vetting checks
You'll need to wait a full 12 months before reapplying again.
We hope this post helps clear up most of your queries. If you have any other question that isn't covered in the above, please explore our guidance blog posts or leave a comment below.
To find out more information about working for the prison service, please visit our recruitment website.