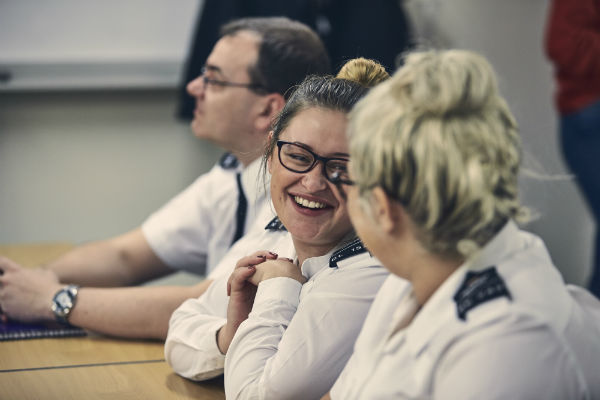 Part of the recruitment process to become a prison officer includes attending an Assessment & Recruitment Centre (ARC).
The ARC is not a generic assessment day or job interview - it specifically assesses whether an applicant has the abilities, behaviours, strengths and fitness required to become an effective prison officer.
If you've got an ARC coming up, take a look at this blog post to see how best to prepare and what to expect.
What happens before an ARC
The first step to starting your prison officer application is to apply online. You'll then need to successfully complete 2 online tests: the scenario-based test, presenting you with different situations you might face as a prison officer, and the numerical test.
You'll get your results immediately and if successful, you'll be invited to attend your ARC. You'll be able to book onto any available ARC and you should be given the option to choose an ARC location and slot that's most convenient to you.
If there are no ARC locations or times that are convenient for you, you need to wait to see if another ARC opportunity comes up but this can delay your application.
Even if you've applied for multiple prison officer jobs, you only need to successfully complete one ARC.
The assessment process
The day will include:
an English and numerical test
2 role plays
an interview
a medical assessment
a fitness test
The English and numerical tests
The English test and numerical tests are the only written tests during the ARC. Prison officers will need to be able to write accurate and easily-understood case notes and reports.
Prison officers also have to use basic numerical skills, such as adding and subtraction, for example during prisoner roll call. But don't panic – you'll be able to use a calculator and the ARC test is very similar to the online test that you'll have already completed in the first stage of the recruitment process.
These tests assess the same behaviours which are also tested in the role plays.
The role plays
The 2 role plays are based upon challenging scenarios that you could be faced with as a prison officer. We'll be looking for natural responses based on the information provided to you prior to and during each 10-minute role play.
You won't need any prior knowledge of the prison officer job role. What's important is how you interact and communicate with others. If you've applied to become a Youth Justice Worker (YJW), you'll take additional role plays which are specific to working with young people.
The role plays will be video recorded. Each assessment room has a camera and most candidates find that they forget about the recording after a few minutes. Recording the assessments allows us to check that the role play has been delivered as designed and ensures that assessors can review your performance.
Your responses are assessed against the following behaviours:
communicating and influencing
managing a quality service
making effective decisions
caring
The interview
The interview is also recorded, and will look at your strengths, what motivates and energises you. It'll also help us gauge your fluency in English. Please note that the interview is recorded.
The medical test
You'll have a basic health screening, a hearing test and an eyesight test, with and without glasses (so if you're a contact lens wearer, bring your glasses with you).
Your blood pressure will be taken, so we advise you to not drink caffeinated drinks which may affect your blood pressure as, if it's too high, you won't be allowed to take the fitness test.
The fitness test
Being a prison officer requires a reasonable level of stamina and fitness. You'll be on your feet for much of the day, and there may be times you'll have to respond quickly to emergency situations. That's why we'll measure your endurance and agility using a bleep test with a shuttle run between 2 points.
We'll also test your upper body strength to see if you can hold a 7kg riot shield and grip a piece of equipment.
How best to prepare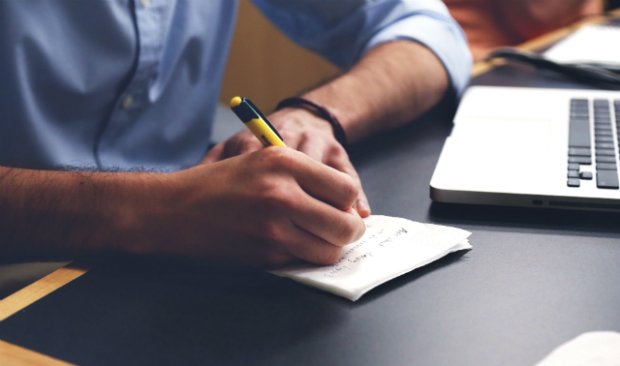 It's important for you to familiarise yourself with all the areas tested at the ARC - full details of these can be found on the ARC Portal which you will be able to access once you pass your online tests.
There are a variety of ways you can prepare, and here are some tips to help guide you on how to prepare for each of the different types of assessments:
English test
Practice timing yourself to read and write, reviewing written sources of information (such as online news articles) and writing up a summary of the information presented.
Numerical test
Take the practice tests on the prison and probation jobs website to get you started. Practice using your numerical skills, especially being able to count, add, subtract, multiply and divide. You will also need to work with basic ratios and fractions, extract data from tables and read the time in the 24-hour format.
There are also some useful resources on the BBC Skillswise Maths website that you may find helpful.
Role plays
During the assessment, treat the role plays exactly as you would a real-life situation. Most importantly, remember to be yourself. We want to measure your natural responses and not what you think we're looking for.
Interview
You may find it helpful to consider why you would like to become a prison officer and reflect upon your strengths prior to attending the ARC. If you find face-to-face interviews difficult or aren't used to them, try having an interview-style conversation with others and asking for feedback.
Fitness test
There are a wide range of YouTube videos and fitness apps available which focus on stamina and flexibility, such as simulated bleep tests. You can also practice squeezing a tennis or stress ball for the grip test.
If you have a temporary injury which would prevent you from completing the fitness test, please contact us so that we can reschedule your ARC date.
Medical assessment
You'll need to bring your glasses or contact lenses with you, as well as contact lens solution if you need to put your lenses back in after the eye test. Avoid caffeinated drinks which may affect your blood pressure. The hearing test will consist of the 'whisper' test, where a nurse will test your hearing from a distance of 3 metres, without the use of a hearing aid.
What to wear at the ARC?
There's no official dress-code but we recommend coming in smart-casual clothes.
Bring exercise clothes along as well, including any medication such as inhalers, for the fitness test.
Remember you also need to bring original documents that prove your right to work, a valid ID and proof of your address. You'll be given guidance as to what documents to bring when invited.
What happens after an ARC
At the end of your ARC you'll be told whether you have achieved a successful or unsuccessful result.
If you've been successful, the next steps depend on whether you applied to a pass or a merit recruitment campaign. You can find out if yours was a pass or merit campaign by checking the vacancy you applied for.
You'll need to provide your documentation regardless of whether you've applied to either a pass or merit campaign. This will help to ensure that your pre-employment checks are completed as quickly as possible if you're given a job offer.
Please note that if you've applied under a merit campaign your documentation will be checked but you will not progress through to pre-employment checks until you've been offered a job.
During the pre-employment check period (also known as vetting), you may be offered a prison tour to show you what working in a prison would be like before starting your role.
If you're unsuccessful due to your fitness test, you can re-take this up to a total of 3 times, as long as you've passed your medical assessment and all other components at the ARC.
If unsuccessful at the ARC, you're still be welcome to re-apply after 6 months.
To find out more information about working for the prison service, please visit our recruitment website