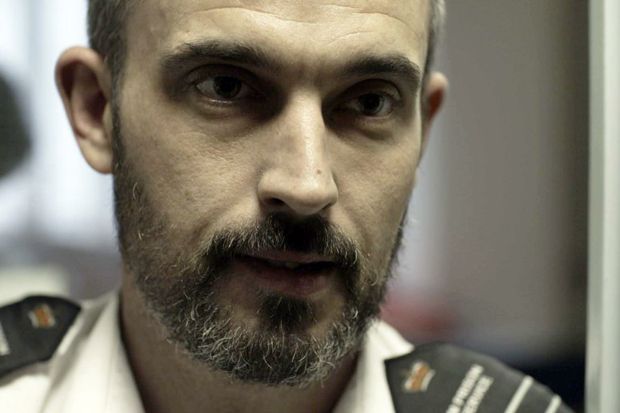 I'm prison officer Matthews. I appeared in Channel 4's documentary 'Prison', where they filmed for over 7 months at HMP Durham.
If you've watched the Channel 4 documentary you'll know I work in an incredibly challenging environment. Yes, it's difficult at times, but I love what I do. So, I wanted to write about my experiences of being a prison officer, and hopefully encourage others who're thinking about joining the service to take that step.
Being in Channel 4's documentary 'Prison'
Having Channel 4 around the place was a surreal experience at first. A few of the staff at HMP Durham were a bit apprehensive. What if they make us look stupid? What angle are they going for with this? Just 2 of the many questions repeatedly asked in staff rooms around the prison. However, having seen it, I think the team have done a wonderful job of capturing the very nature of day-to-day prison life: the difficulties the staff face, the difficulties the prisoners face, but also the funny moments.
The reality of prison life
No one really knows what goes on, on the other side of the wall. It's a bit of a mystery. They think people take drugs all the time or are having fights. But actually, most of my day is talking to the prisoners.
I didn't really know what to expect when I joined the job. I guess you only ever really hear the negative stories that make the media, rather than the success stories – and there are success stories.
We bring people who have no desire to continue living back from the brink and many go on to have decent and successful lives. It's a difficult and challenging working environment but it is also rewarding, something that is often overlooked.
Being a prison officer
It's difficult to summarise my experiences as a prison officer in a short blog post. Every day, when we walk through the gates, we're walking into the unknown, with fresh challenges that need to be dealt with, often with little time to prepare. I've witnessed acts of violence and self-harm, but I've also had moments of great satisfaction and experienced a comradery that I don't believe you can get anywhere else. You become almost like family to the people you work with.
It may be difficult to believe for some, but I really do enjoy the work I do. I'm motivated by challenging situations and finding solutions to problems. A lot of what I do involves problem solving and bringing the right people together in order to give people the opportunity to make changes and improvements in their lives.
Of course, the ultimate responsibility for change lies with the individual, and there's no greater feeling than seeing their moment of realisation that there's more to life than prison.
Who can become a prison officer?
I think it takes a particular type of person to become a prison officer. The best ones are those that can communicate effectively, as this often resolves conflict before it's had a chance to begin. If you want to help change lives, protect the public and do something that makes a difference, while at the same time making friends for life, then the service is for you.
There's still a lot of experienced staff walking the landings and if you're prepared to listen and learn, while at the same time bringing your ideas and personality into play, then the service is definitely for you.
If John's blog post inspired you to think about a career in the prison service, find out about how you can take on the challenge in changing people's lives on our recruitment website.

'Prison' first aired on Thursday 19 July 9-10pm on Channel 4.

If you've seen the documentary, what did you think of it? Leave a comment below (please see our moderation policy).